Member Categories
$30.00 Individual allows 2 seats per season.
$60.00 Family allows 4 seats per season.
$125.00 Corporate allows 6 seats. (member must show corporate member card)
$500.00 Lifetime Allows 4 seats per season.
Donations are tax deductible
(To the extent allowed by law)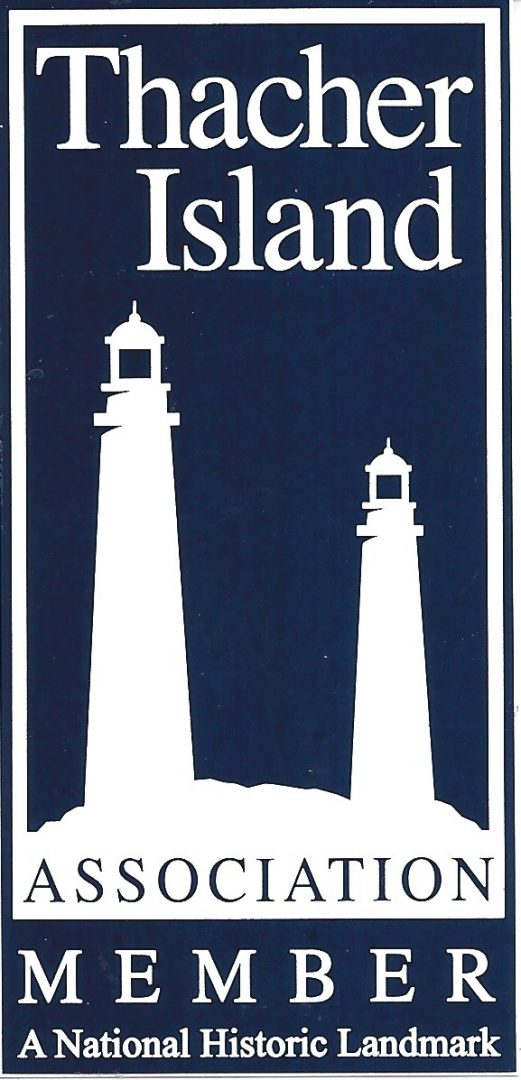 Privileges of Membership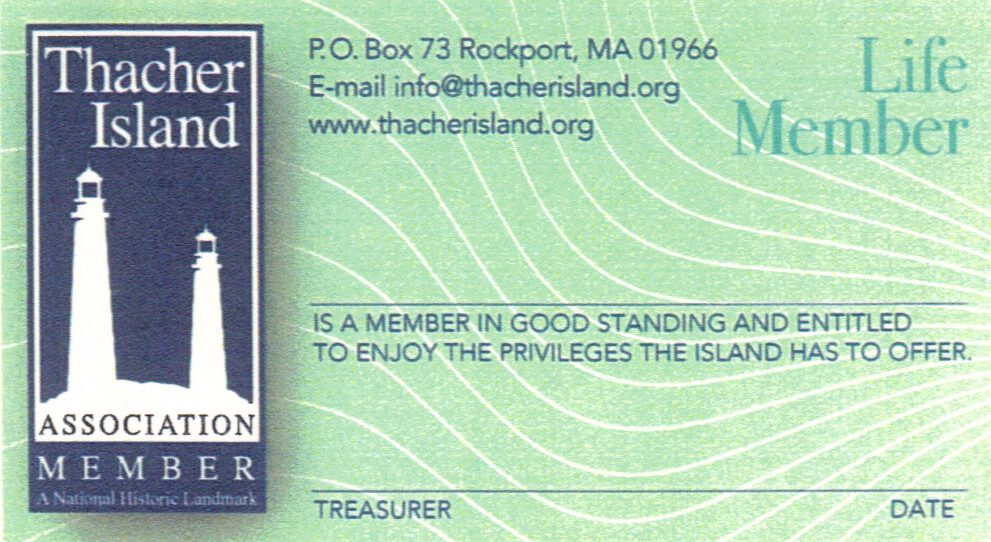 Free rides to Thacher Island. (Reservations Required).
Waiver of island landing fee.
Two or more newsletters a year.
Thacher Boat/Car sticker.
Satisfaction of helping to preserve a National Historic Landmark.